If you're thinking, "Hey, Humps you are a bit late to the old New Year's Resolution party" -- you'd be right. But you're also wrong. We were just giving you the chance to do what everyone always does, which is to wake up in a haze, usually with a pounding headache and a parched throat, before mumbling to yourself in a husky voice, "Man, I should really start living a healthier life."
Cue the normal resolutions: lose weight, save money, get fit.
But here's the problem with these resolutions: they suck and they feel like punishments, which is why *92% of us (*probably) ditch these joy-sucking resolutions from our lives before February ever arrives.
What you need is a change that will actually stick; a change that will make you leap out of bed like a gazelle with ADHD, fist pump the air with more attitude than an 80s rockstar and live the life you've dreamt about once or twice: entertaining, enticing, enriching, and -- dare we say -- EPIC. That's right, we're talking about replacing your normal, boring and failure-magnet resolutions with a fresh batch of thrill seeking.
That's why we've trawled the planet looking for 20 of the craziest adventures you can do in 2020 -- and here is part 1. Our motto: stop giving up things and start taking on things!
#DARETOEXPLORE

1. Take a Dip in Jellyfish Lake, Palau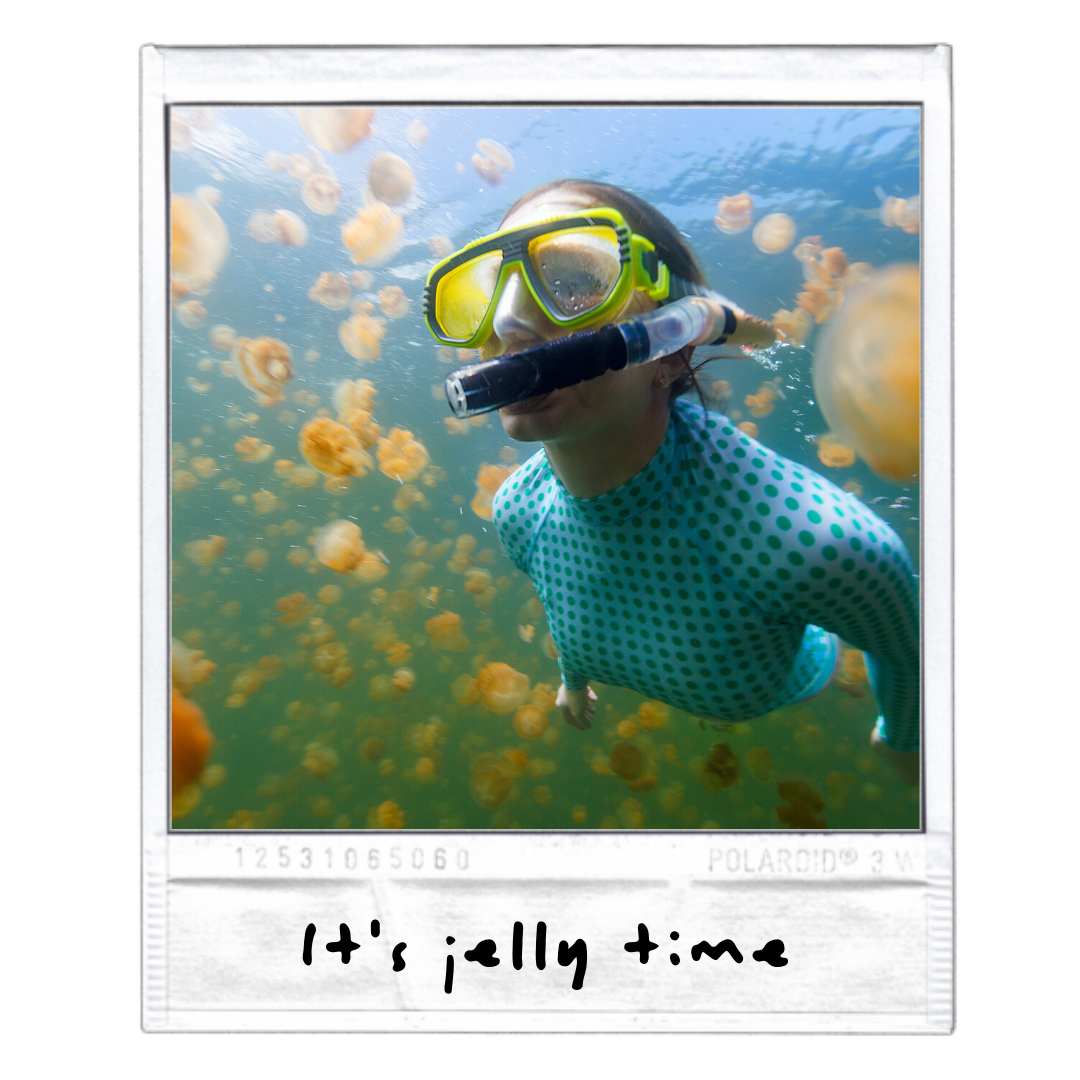 Ask a million people if they fancy swimming with jellies and you'd be met by a million screwed up faces saying the words, "are you mad, hell no!" And we totally get it: jellyfish stings aren't for everyone. But these are no normal jellies. These are mutant jellies. Found in a piece of paradise around 500 miles from the Philippines is Jellyfish Lake, aka the landlocked home to a million jellyfish who patrol these waters like weird, translucent, golden submarines -- yet none of them are a threat to humans. Their stinging cells aren't strong enough to cause any pain, which is awesome because it means a) you've just found the most Instagrammable selfie spot on earth and b) you won't have to awkwardly ask your mate to pee on you at any point. Winner-winner.
2. Dune Buggies and Desert Dust, Baja California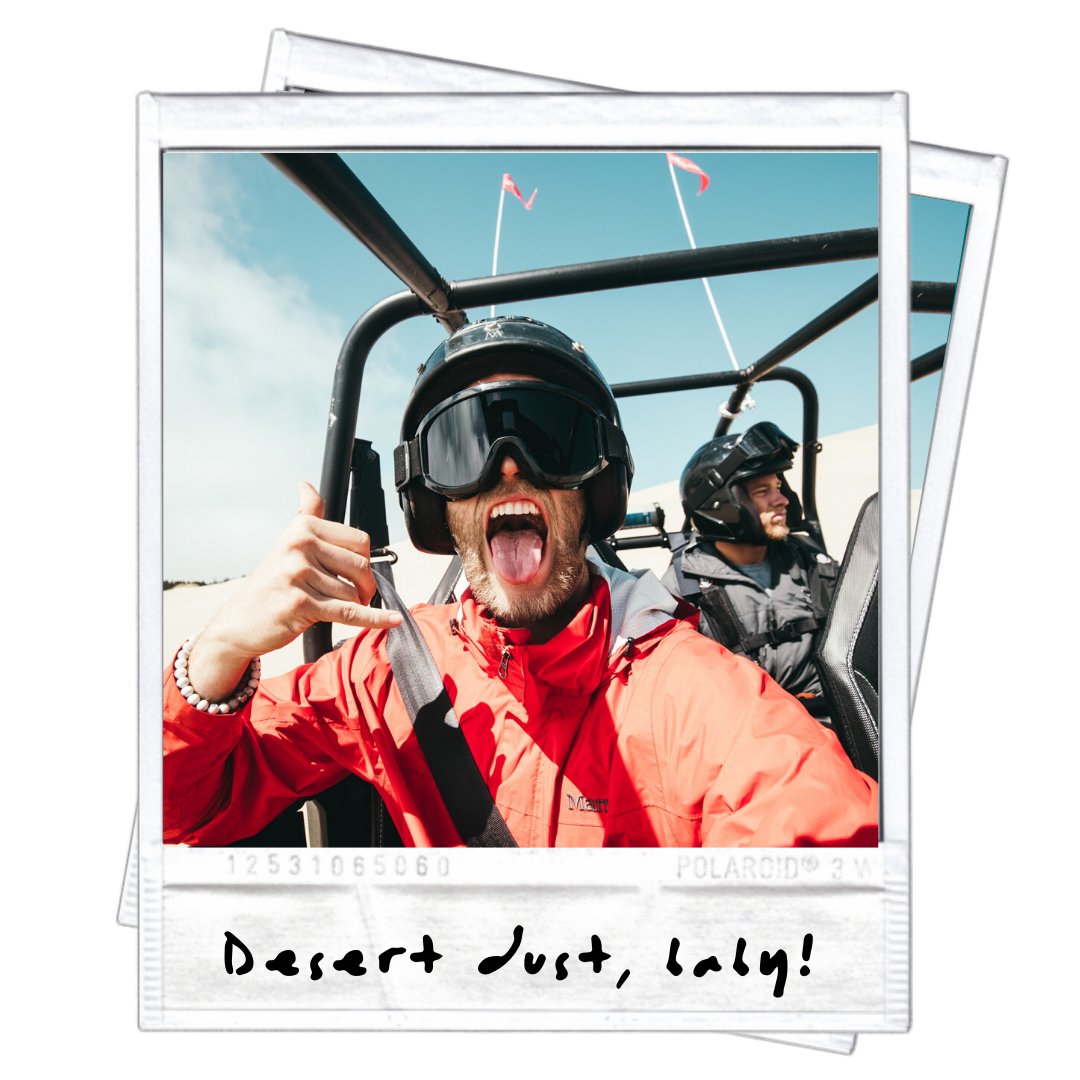 There's only one place to shred the dunes in a 4X4 dune buggy and that's Mexico. Okay, so it's not technically the only place, but Dubai has too many rules, Fuerteventura is across the ocean and neither of them let's you chow down on tacos and then taste some real Baja sauce as you rip up the arid plains of the California Peninsula. We're talking Sandstorm goggles strapped to your face, a GI Joe buggy strapped to your body, and a bat out of hell attitude to unleash on the wild deserts of the Sierra de la Laguna mountain range. Nowhere lets you gun it toward the sunset quite like Baja. 
3. Dog Sledding in Siberia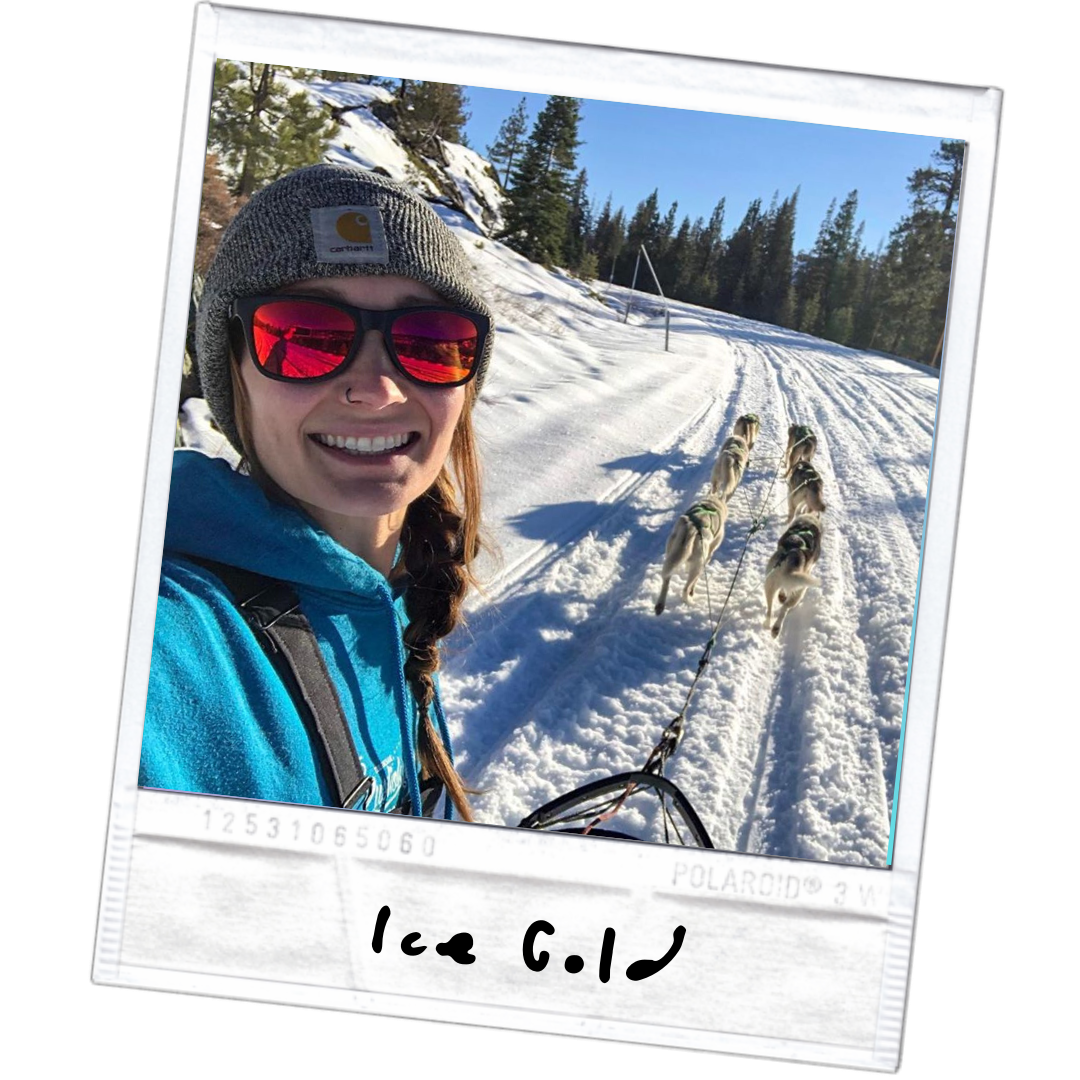 Let's get one thing straight: Siberia in the winter is not for the fainthearted. It's not for those that are looking for a relaxing vacay full of vitamin sea hashtags and hotdog leg selfies. But it is for anyone that wants to kick the doors down of their comfort zone, pop on some Pilot Sunset Mirrors, a few layers of goose down, and get pulled across a frozen Lake Baikal by a directorship of huskies with nothing around you but endless views of snow-covered land. Go on, be that legend who can say they've done it.
4. Sandboard the Saharan Waves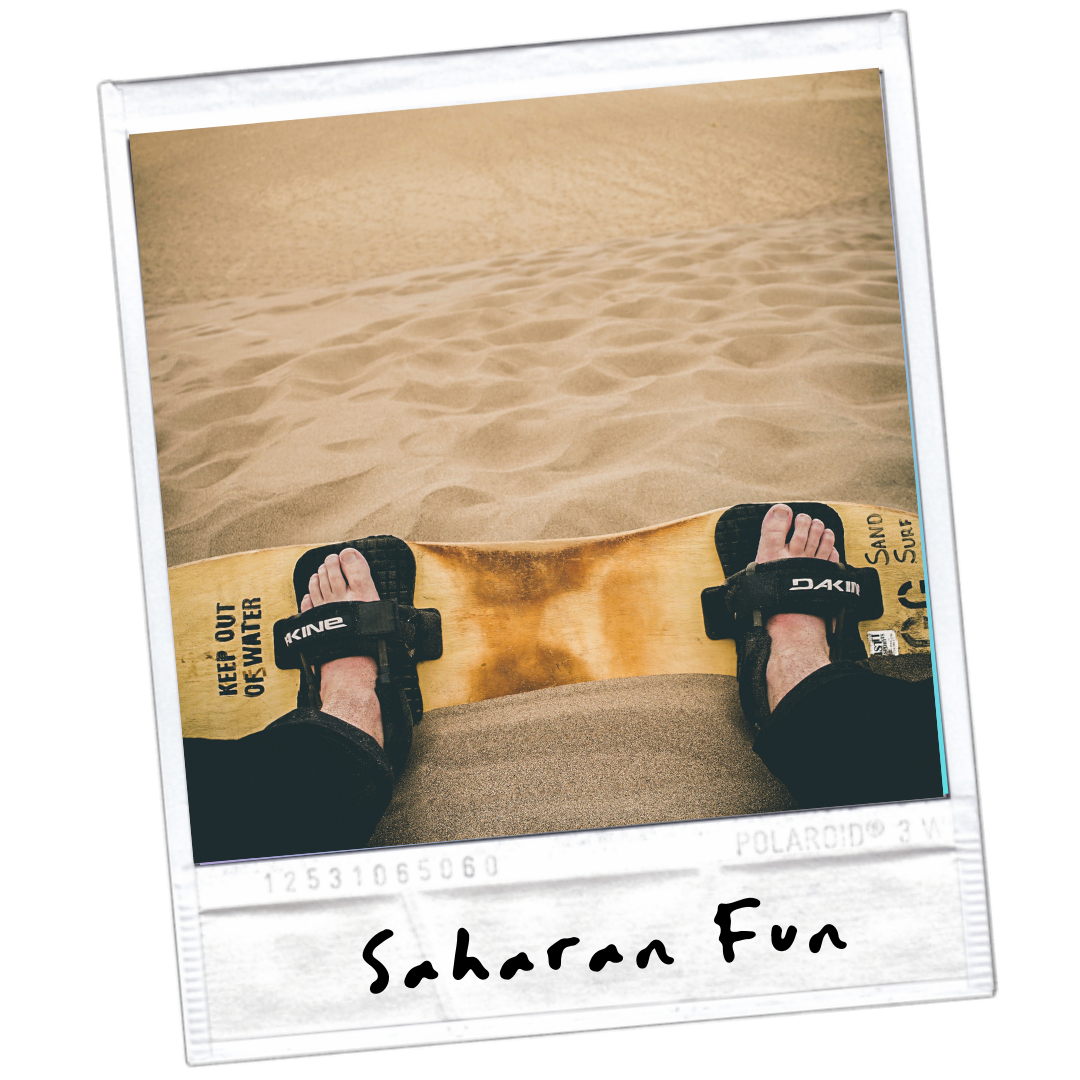 If there's one thing the Sahara does better than anywhere else, it's deserts -- and where there are monstrous deserts, there are ginormous dunes made for shredding. Think top-quality adrenaline rushes in a colossal playground made of sand-mountains that are perfect for extreme sports. That's the Sahara. But it's not just size that makes this place Mecca for sandboarders, it's also the barchans (aka crescent-shaped dunes) that make this place ideal for both sandboarding and sandsurfing (hint: the difference all depends on what board you prefer to ride). Sahara sunnies are advised.
5. Surf the Side of a Volcano, Cerro Negro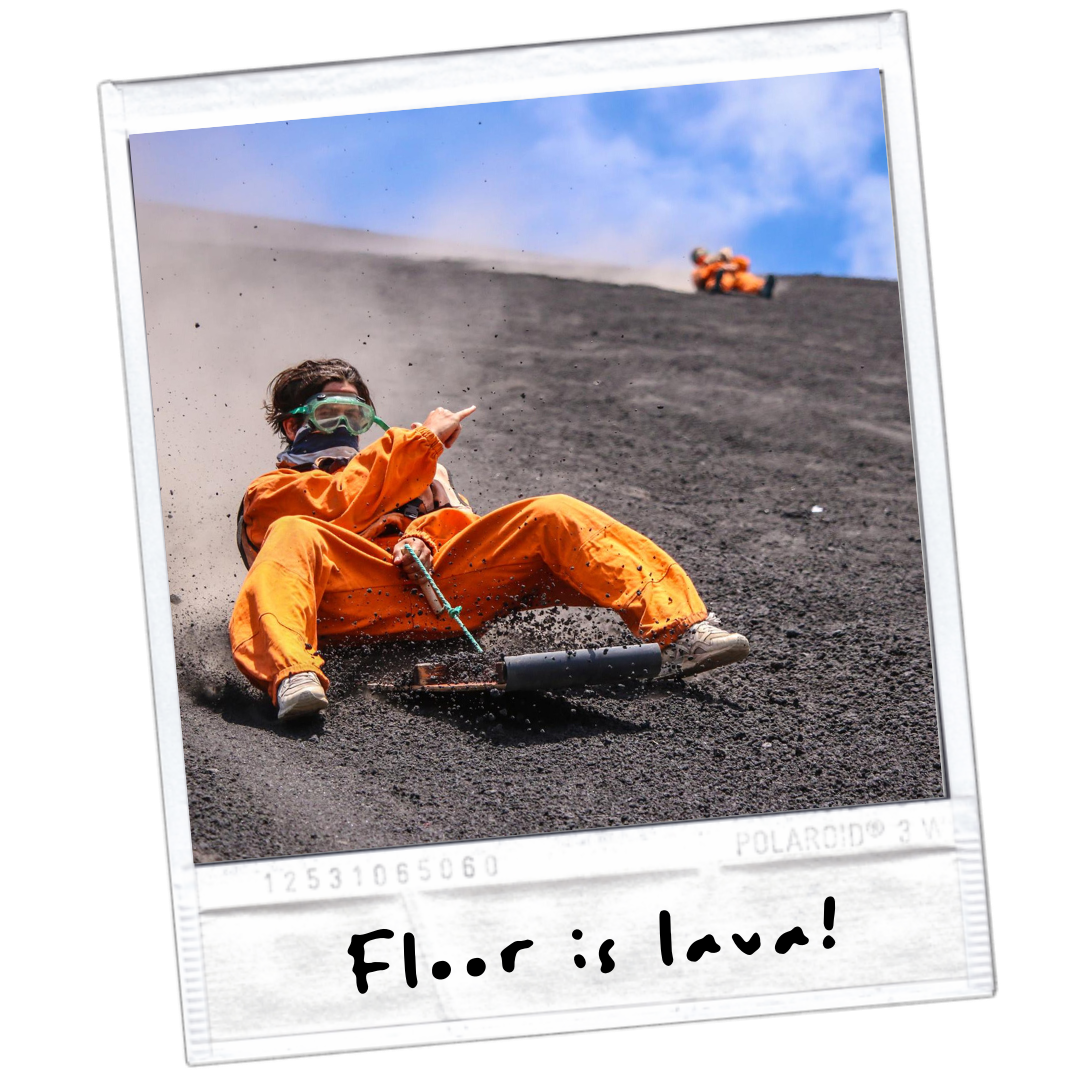 If you woke up on Jan 1 and said to yourself, "this is the year I crank the adventure up to 11", then you need to pack your bags and book the next flight to Nicaragua. This place is fifty shades of extreme and the perfect place to graduate from The School of Fearlessness (we made that place up). Starting with your normal adrenaline boosters, you can enjoy things like kayaking and surfing, then up your game to ziplining through the jungle, and then, when you're ready to grow hair on your eyeballs, try sledding down the side of an active volcano. Simply start your day with a 2,388-foot climb up Cerro Negro (there are currently no chairlifts) and then jump on a piece of ply and volcano board back down to jungle level. Talk about dope.
6. Kick Zombie Apocalypse Butt, New Jersey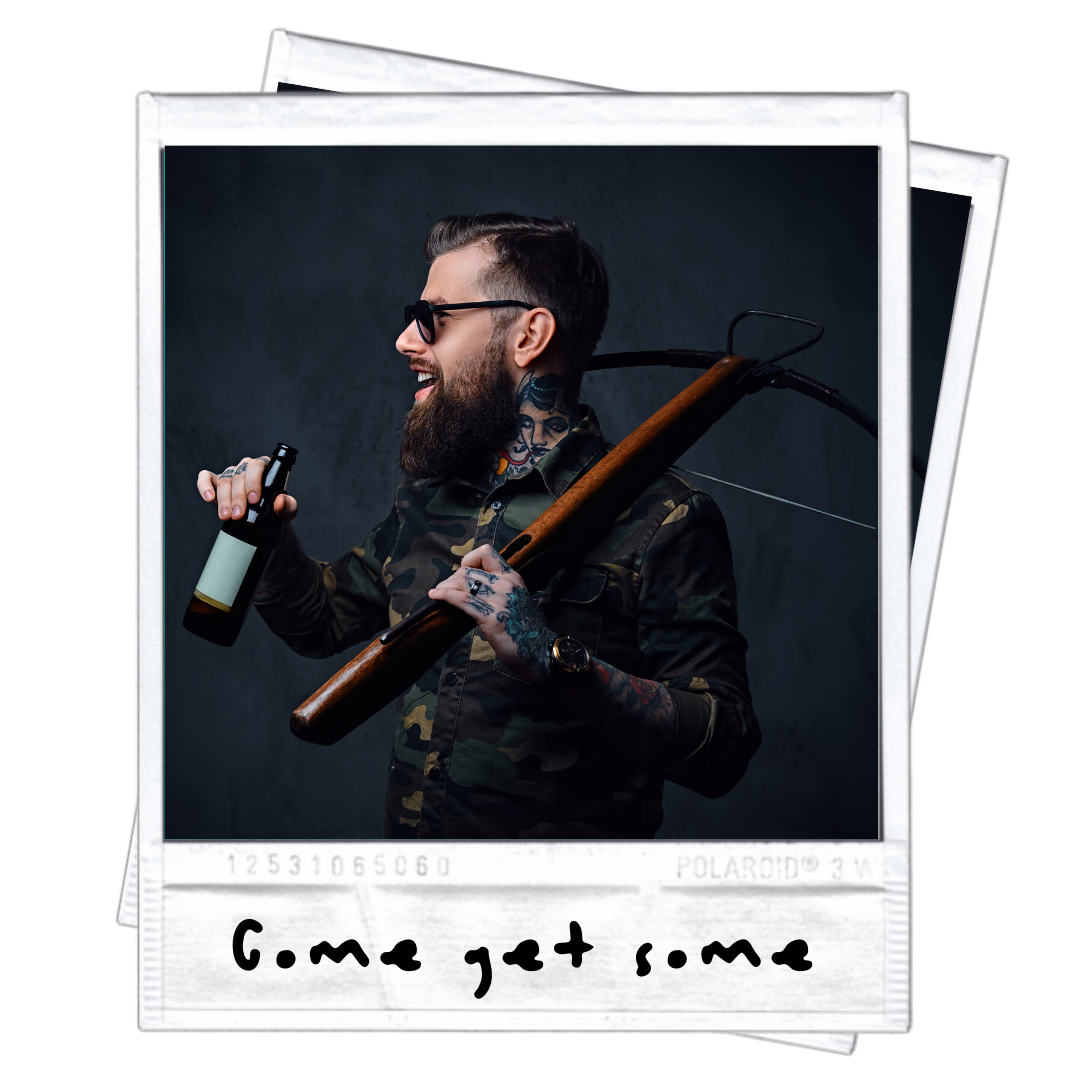 Chances are, you're looking at this list and thinking, "wow, this one came outta left field". But here's the way we see it: if climate change doesn't kill us, a zombie invasion definitely will (come on, we've all seen the movies, aka documentaries). That's why we need to be prepared, and nowhere trains people better than the Zombie Apocalypse Survival Camp. Here, in a woodland just outside New Jersey, you'll be taught how to shoot guns, wield a crossbow, build a bunker, and patch up that nasty, flesh-eaten wound, all while being chased in your by the undead. Don't worry, our Memory Metal sunnies were made to survive this kind of sh*t.
7. Take a Bath in Devil's Pool, Victoria Falls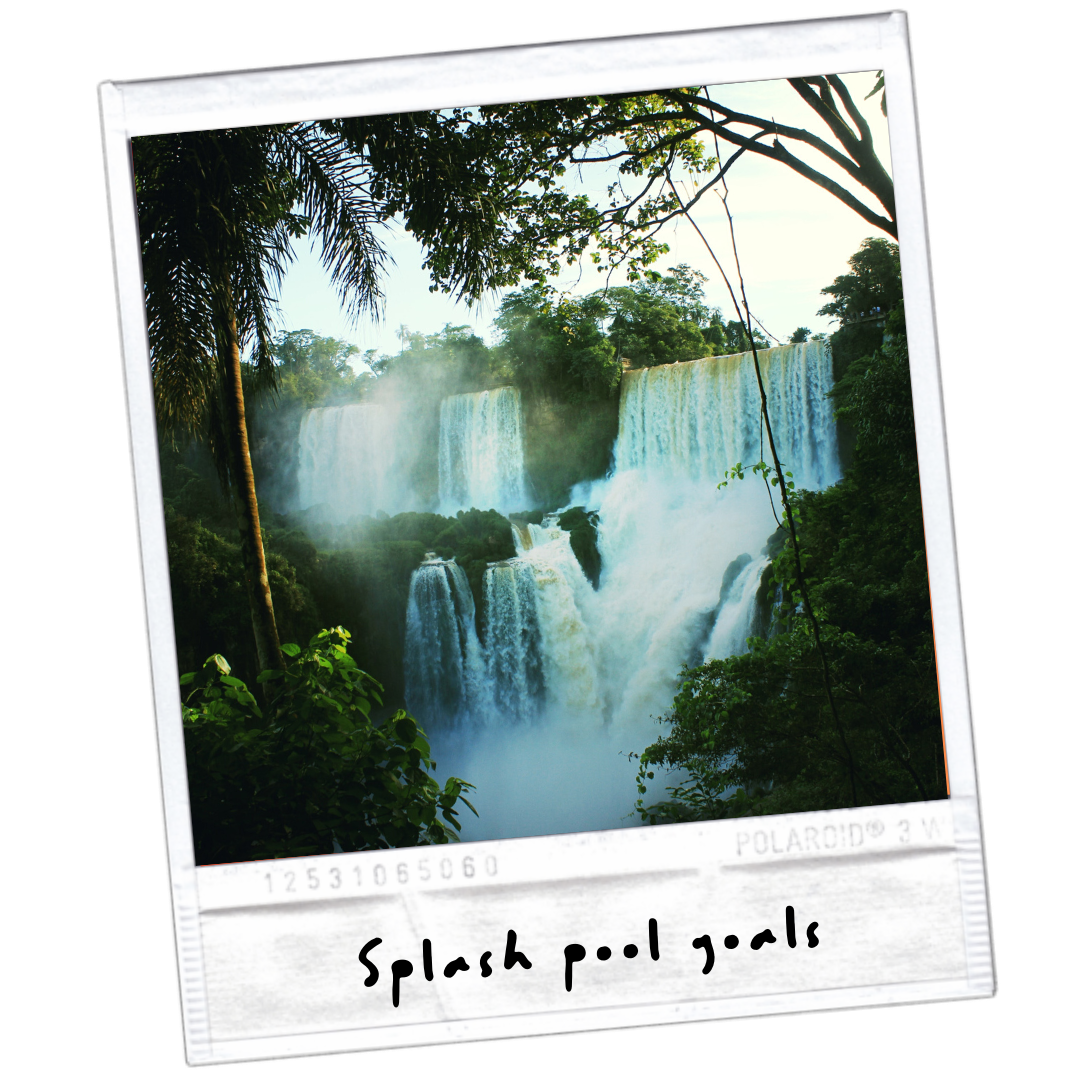 There are no questions about it: this is the world's most terrifying infinity pool. Sure, on paper it's just a naturally-formed swimming hole sat on the edge of a waterfall, which would normally sound idyllic. The danger is, this ain't one of those cute little waterfalls you find dotted around the jungles of Bali. This is Victoria Falls, the largest, extremest, harcdcorest waterfall on the planet (and probably the universe) so it's no wonder the eddy at the top is called Devil's Pool, especially given it's reserved for only the maddest, craziest and most fearless swimmers. Of course, a splash around is a splash around -- the difference is, there is just one slippery rock barrier between a relaxing paddle and a very-very long ride down.
8. Chase Your 'Pipe' Dream in Oahu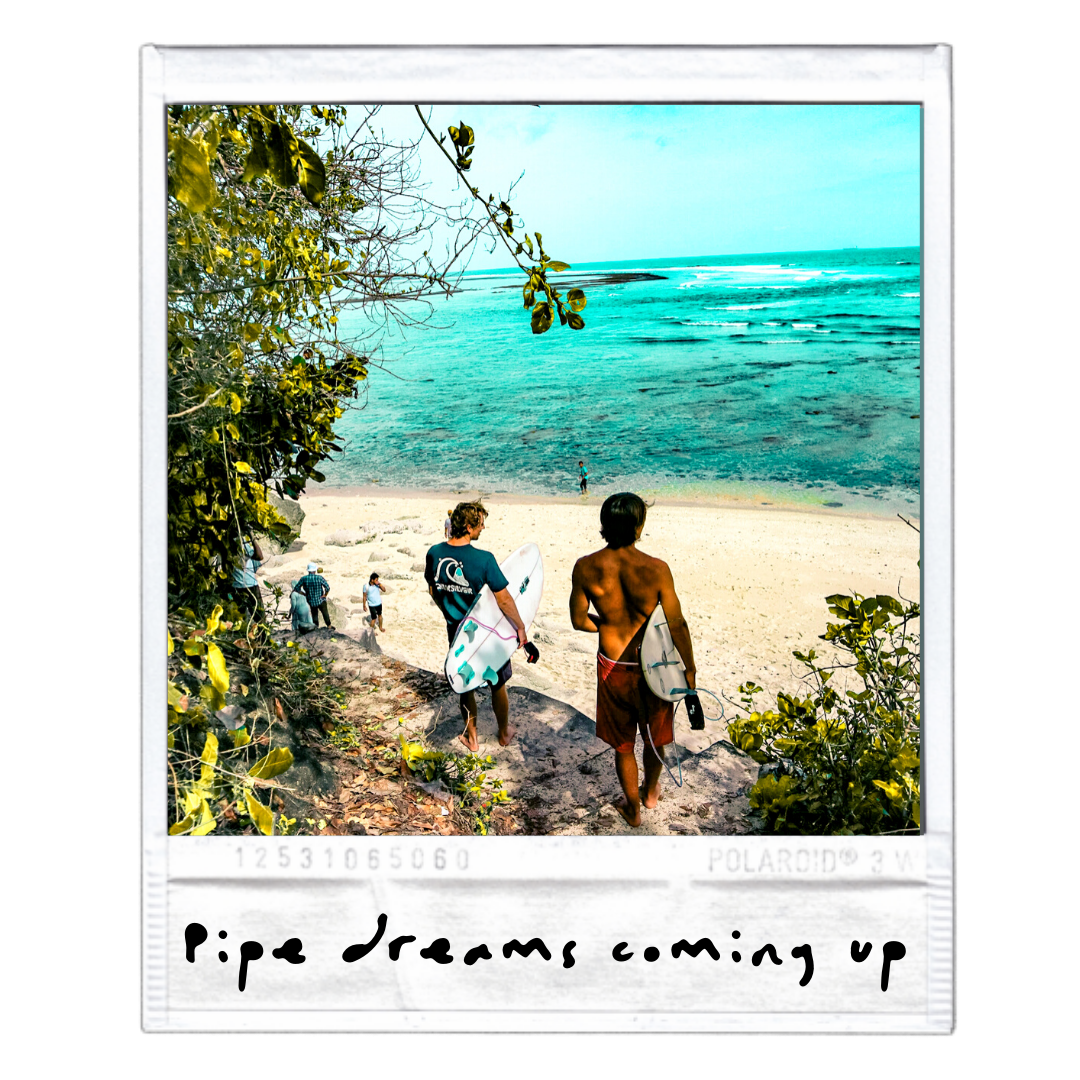 Surfers, listen up: this badass wave needs to be at the top of your bucket list. Why? Because Pipeline is as perfect as it is powerful, and it's freakin' powerful. Catch it when she's feeling a little rough, and she can be devastating, but catch her when she's feeling groovy and you'll have yourself the most flawless adrenaline ride of your life. But being able to say you've experienced the euphoria of Pipeline is no easy feat. You've gotta be skilled, you've gotta be gnarly, you've gotta have bigger balls than a T-Rex suffering from testicular trauma, and you've gotta learn every bend and nook of this break. Obtain all four and you'll become a legend to the thousands watching.
9. Hike the Half Dome Trail at Yosemite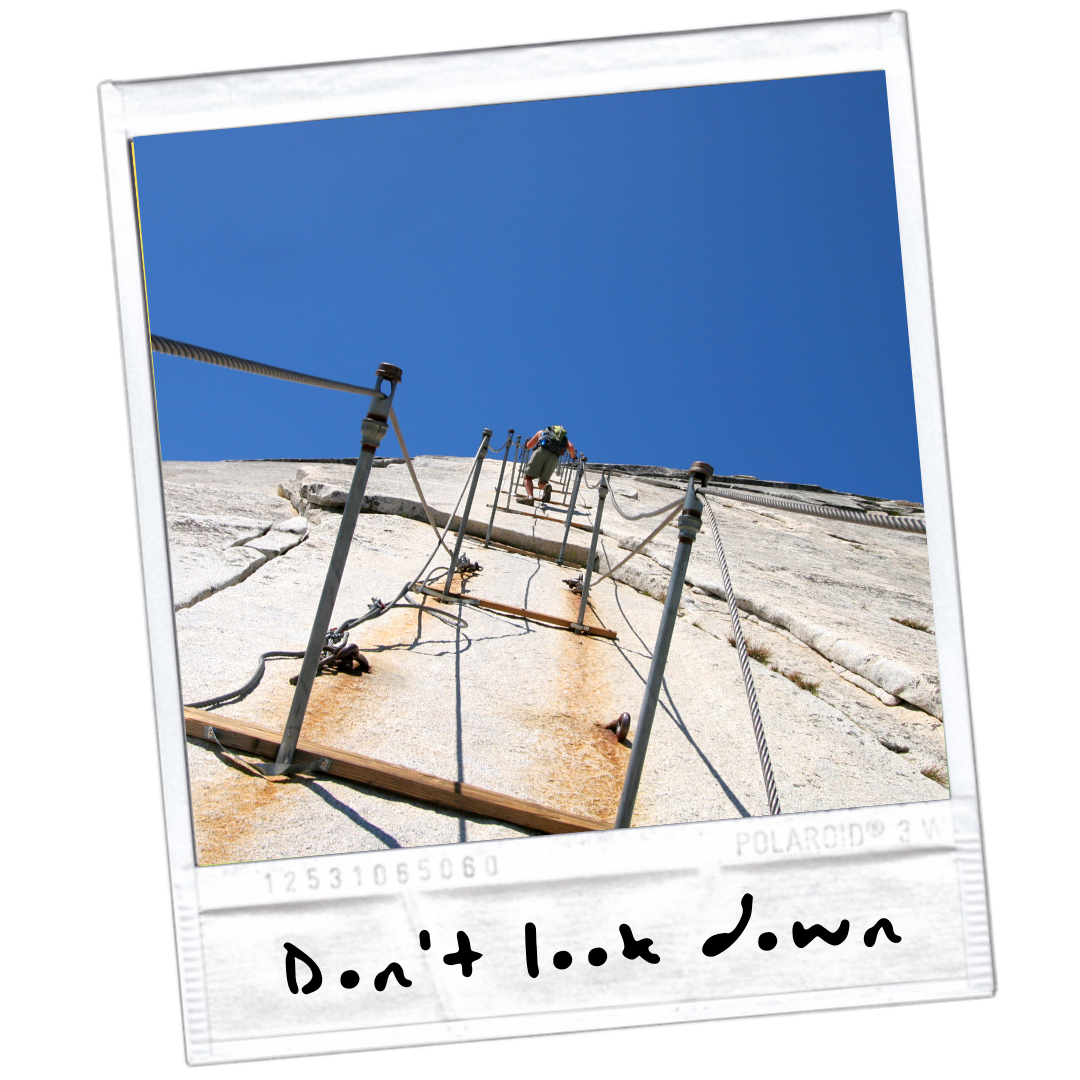 There are a few questions that have plagued mankind for decades. Who killed JFK? What happened to DB Cooper? Is Half Dome the most intense hiking trail on earth? Well, we can't answer the first two but, ya-hah, Half Dome is insane. The cliffnotes (pun intended) read like this: the trail stretches for 16 miles and climbs skyward more than 5,500 feet, of which the final 400 are more hardcore than Napalm Death. The climb is steep AF and you're supported by nothing more than two steel cables but, trust us, the views from the top make it worth every bead of sweat (and shake of terror) you experienced. Just remember to pack your El Dorado Gold sunnies for the ultimate selfie.
10. Dive the Great Blue Hole, Belize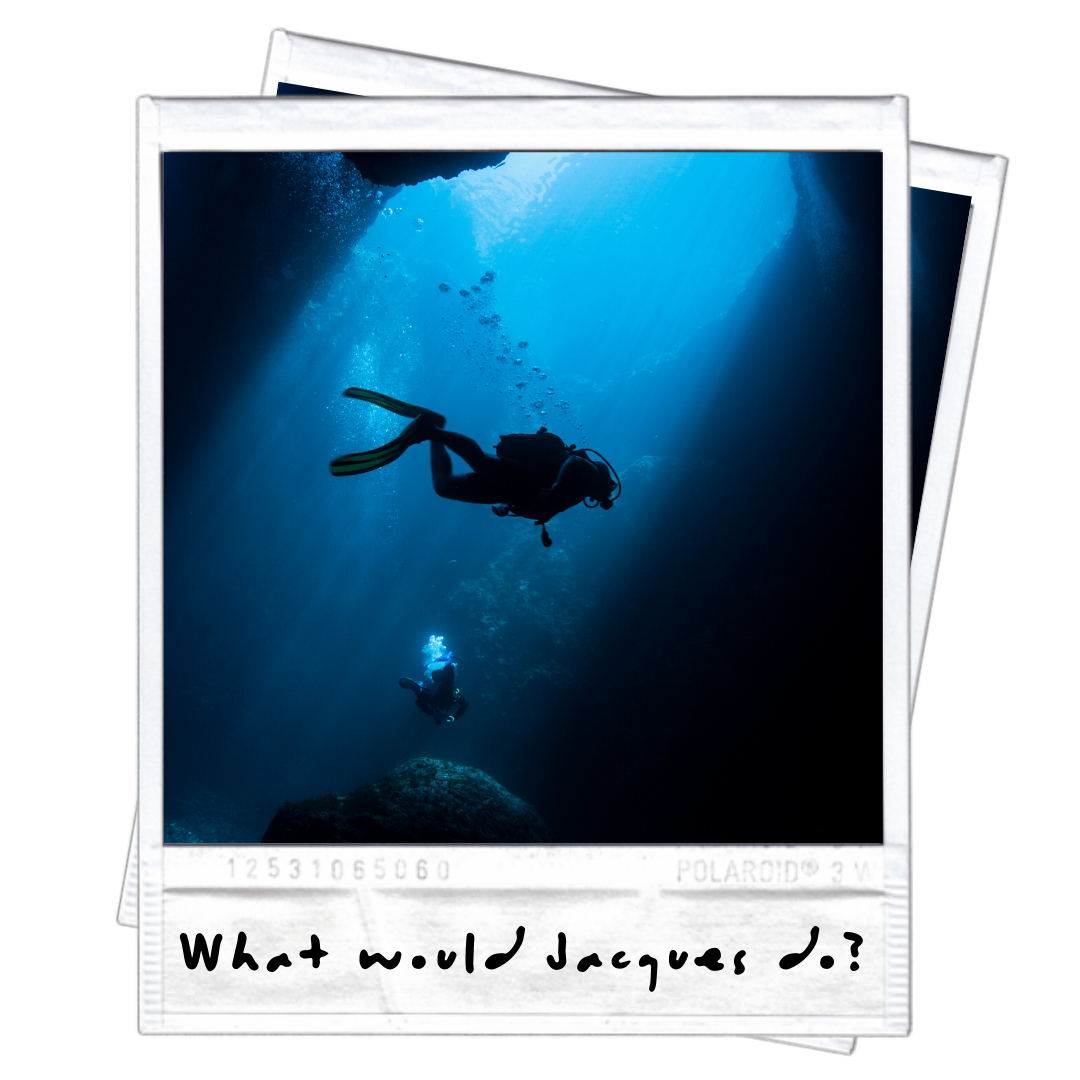 We're pretty sure you're not gonna hire a boat and scuba dive the Great Blue Hole just because we said you should, but you'd be foolish AF to ignore MF-ing Jacques Cousteau. That's right, JC himself once said this natural phenomenon off the coast of Belize was one of the world's best dive sites, and surely no one can argue with him? Is its coral the most colorful? No. Does its size have anything on the Great Barrier Reef? No. But who cares about any of that when you get to dive into a 1,000ft-wide sinkhole that was a) flooded during the last ice age and b) is now chock-full of stalactites and bull sharks and a hundred whoa moments. The answer: no one.
… Stay tuned for Part 2.
Thanks for reading!​ For more offbeat adventures and thrill-seeking ideas, follow us on Instagram​ and ​Facebook​, sign up to our newsletter and make the rest of your life the best of your life.
The Wandering Camel published January 10, 2020
The Wandering Camel published TBD